About Memphis Mechanical
Memphis Mechanical Services, Inc. are commercial refrigeration experts located in the beautiful southern city of Memphis, Tennessee. Memphis Mechanical provides commercial refrigeration service to locations ranging from the largest national chains, to the smallest locally owned firms. Our goal is complete customer satisfaction for all commercial refrigeration services in Memphis and the Mid-South.
---
---
What We Do
Memphis Mechanical is committed to an unmatched level of excellence firmly supported by many years of experience and a backbone of integrity. We provide the complete spectrum of commercial refrigeration equipment and services for a wide range of needs in supermarket, convenience stores, cold storage facilities and distribution centers for food and drug distribution centers.
---
---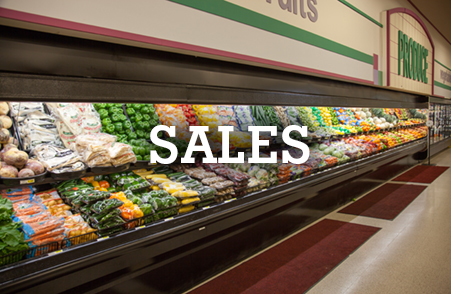 Memphis Mechanical customers experience improved operating efficiency, increased sales and an overall healthier bottom line because they are provided with greater product integrity. Together with our world-class partners we are able to offer solutions for any commercial refrigeration need. We represent any refrigeration equipment needed, in any environment…of any size or complexity.
---
---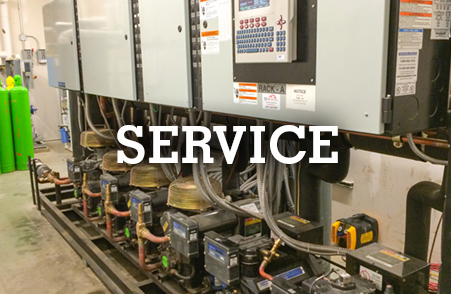 Our team of trained and experienced technicians are commercial refrigeration experts in all areas of refrigeration service, maintenance, care and repair. We are a factory authorized service provider which means our technicians have received the proper training to accurately diagnose and correct any issue. Our preventative maintenance programs will help keep your equipment operating properly and we will promptly dispatch a team member when problems arise.
---
---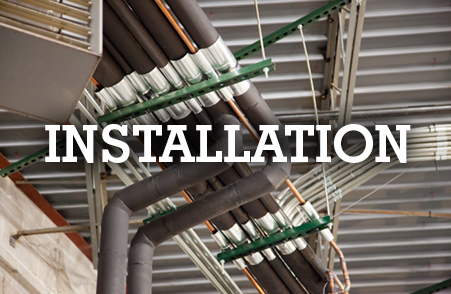 Proper installation of refrigeration equipment is a key element to ensure proper and efficient operation. Our customers are small convenience stores to the largest national retailers, and everything in between. We have the expertise to get installations of any size, complexity and scope completed on time and on budget.
---
---
Partnerships
---
---

Memphis Mechanical is proud to be a dealer representative of Hillphoenix. One of the largest and most respected refrigeration manufacturers in the world. Proudly based in Conyers, GA, USA, Hillphoenix and Memphis Mechanical form a knowledgeable and invincible team.
If you're in the business of selling food, you're in the right place. Hillphoenix is a leading manufacturer of Display Cases, Specialty Products, Refrigeration Systems, Power Systems and Comprehensive Services. We serve the Supermarket, Convenience Store, Dollar Discount Store, Drug Store, Food Service, Mass Merchandiser, Membership and Warehouse food retail segments.

Fresh food from all over the world all year round, regardless of the outside temperature: it's possible thanks to reliable BITZER compressors in the commercial refrigeration segment, which maintains an uninterrupted cold chain. Healthy foods make it all the way from the producer to the consumer without losing any of their quality. What not many end consumers know: many industrial companies place their trust in our BITZER products. Whether it's low-temperature storage at chain stores, flash-freezing foods or freeze-drying medicines in the pharmaceutical industry, our compressors are used in a wide range of applications.
---
Institutional Supermarket Equipment is a national equipment contractor group serving the supermarket, convenience store and food service industries. Memphis Mechanical represents over 160 primary vendors through our partnership with ISE and all of their members nationwide.

Emerson Climate Technologies is the world's leading provider of heating, ventilation, air conditioning, and refrigeration solutions for residential, industrial, and commercial applications.
Memphis Mechanical is pleased to provide sales, service and installation of the Emerson E2 Facility Management System. The Emerson E2 is the foundation of any retailer's energy and maintenance reduction strategy. The E2 is designed to provide complete control of building and refrigeration systems including: compressor groups, condensers, walk-ins, HVAC units and lighting."
Our Team
Memphis Mechanical assures you that if you place your confidence in us and choose us as your service company of record, we will keep your best interests at heart and will always present you with the best recommendation for action.
To that end, we have assembled a fine team of service professionals that average fifteen years experience in the supermarket industry. Memphis Mechanical is very proud of its reputation for placing the customer first in every area of our operation. We feel that this attitude is one of the most important contributors to our success and to the success of the customers we serve.
---
History
Richard Luhm, a life-long Memphian has been in the refrigeration business since the age of five, spending his summers working with his father in his residential air conditioning business. After graduation from high school and attending The University of Memphis in the early 70's, he became intrigued with the "low temp" side of the business. As a result Richard ultimately joined the staff of Maynard Food Store Equipment in Memphis, TN.
In 1984 Richard was part of a group that purchased the Memphis Branch of Maynard Food Store Equipment. The company was rebranded and the name was changed to Systems-Plus Refrigeration, Inc. where Richard was named President and General Manager. In 1990 the company focus was pared down to service only and was ultimately acquired by Sibley Services, a local mechanical contractor, becoming its low temp division. Richard used this time to hone his business skills and further develop relationships with customers while managing this division of a national company.
In 2001 Richard formed Memphis Mechanical Services, and within three months the firm was incorporated due to its quick success. Over the years Memphis Mechanical has built a strong team of service specialists with diverse skills that cover the wide range of needs in the commercial refrigeration industry.
According to Richard Luhm, President and Chairman, Memphis Mechanical has grown and evolved to a team focused and customer-centric culture. "The people at Memphis Mechanical are like family. We truly care about each other and we all share a common belief that the customer is why we are here. Everything we do is so that in the end, the customer realizes the value in having professionals that care, service their equipment. That's what makes it so great…we all believe it," Richard Luhm said.
---
Our Clients
Some of Memphis Mechanical's Current Customers Include These Fine Firms
---
Get In Touch
Memphis Mechanical Services | 4812 Mendenhall Rd, Memphis, TN. 38141 | tel: (901) 624-3207